Totally Rad Show: Movie Review - The Master
With stellar performances by Joaquin Phoenix and Philip Seymour Hoffman, the new film from the director of Magnolia and There Will Be Blood examines a man who creates a religion similar to Scientology, and the lost soul who follows him. Dan, Jeff, and Alex travel to a Scientology center in LA to try to explain the experience of seeing The Master.
Totally Rad Show - "What Is That?!" Returns!
The game you love to be stumped by makes its triumphant return! Mike has all-new animated filters to boggle the mind, as he camouflages iconic images to perplex Alex, Dan, and Jeff. Can you decipher the pics before they do?
Totally Rad Show: Movie Review - Dredd 3D
In the future, one man is the law. Well, the future is NOW and that one man is Karl Urban, starring in the reboot of the 1995 film, Judge Dredd. Can Dredd 3D's amped up, over-the-top action and violence win over today's audiences? Alex, Dan and special guest reviewer Catherine Reitman from Revision 3's own "Breakin' It Down" take a hit of Slo-Mo and become this film's judge, jury, and executioner.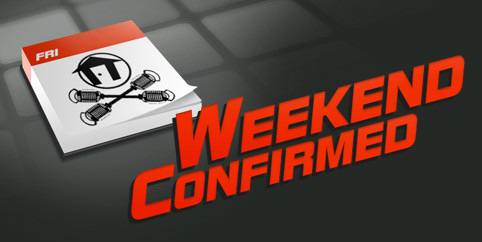 Weekend Confirmed 131 - Wii U, Borderlands 2, FTL, Black Mesa
On this week's episode of Weekend Confirmed, Garnett Lee, Jeff Mattas, and Andrew Yoon are joined by Insomniac's James Stevenson. The show begins with some thoughts about the new PlayStation "Super Slim" console, and there are a number of games to talk about. Borderlands 2, FTL, Halo 4, and Black Mesa are just some of the titles the team discusses, and there's even some more pontificating about the upcoming Wii U launch lineup. And, of course, the crew's Finishing Moves bring it all home.