AMC Movie Talk Ep 13 - Entourage, Star Trek 2, Transformers 4, plus Independence Day Sequels
On this episode of AMC Movie Talk we discuss the upcoming new Star Trek movie and its title, Independence Day sequels, An Entourage movie moving forward, Transformers 4 details and a whole lot more!
Good Job, Brain! Trivia & Quiz Show Podcast - Ep 29: Domo Arigato, Mr. Roboto
Prepare for the inevitable robot uprising by learning about… well, robots! Etymology, first appearances in pop culture, hanging out in the uncanny valley, historical Japanese tea-serving automatons, and French duck robots. The inspiration behind C-3PO and R2-D2, TV + movie robot quiz, and of course, our own robot E.L.V.I.S. is back! ALSO: Brainiacs Book Club, *VERY AWESOME* music round… listener challenge…?
Totally Rad Show: Video Game Review - Borderlands 2
Jeff, Dan, and Alex were huge fans of the first Borderlands, even awarding it the Raddie for Best Video Game of the year in 2009. Now that the massively anticipated sequel has arrived, does it improve on the formula, or just deliver more of the same - and is that a bad thing?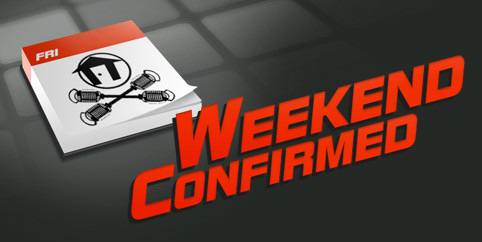 Weekend Confirmed 125 - Bioshock Infinite, PixelJunk 4am, Skyrim: Dawnguard
Another rambunctious round of Weekend Confirmed has arrived! Garnett and "Indie Jeff" Mattas are joined by G4's Nikole Zivalich, and co-host Jeff Cannata rolls in a bit late to help close out the show's second half. This week's hot topics this week include the shake up at Bioshock Infinite developer Irrational Games, some talk about the Elder Scrolls V expansion, Dawnguard, and Garnett professes his appreciation for the unique music maker, PixelJunk 4am. Other topics—from iOS games to Sound Shapes—are tackled, before the cast's Finishing Moves wrap things up.