Operation Kino 80: Wrapping Our Minds Around The Master And The Toronto Film Festival
This week on Operation Kino, all four of us are back together again, but not in the same country, with Katey calling in from the Toronto Film Festival so we can review The Master, which premiered there. And because Patches was also up in Toronto, we dedicate Segment 3 to discussing the festival, both which films we saw that we liked and the general importance of Toronto as the biggest of the fall festivals. Before any of that, though, we've got a lightning round inspired by Resident Evil's Paul W.S. Anderson, then tidbits, in which Da7e runs down some of the many docs he's watched recently on Netflix, David is surprised to like Arbitrage, Patches catches up with Satoshi Kon's Paprika, and Katey is wondering if the trend of people using smartphones in movies at Toronto is going to spread even further. We end, as always, with your lightning round answers for dessert.
Nerdist Podcast #257: Michael Dorn
Another Star Trek alum is on the show! Michael Dorn comes on the show to talk about playing Worf, fighter flying planes, and eating root vegetables!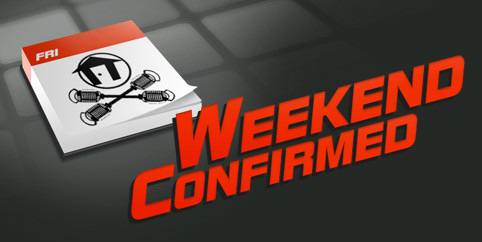 Weekend Confirmed 130 - Wii U, Mark of the Ninja, Borderlands 2
Garnett Lee is joined by "Indie" Jeff Mattas and regular guest Andrea Rene for another round of Weekend Confirmed. On the docket this week are a number of topics surrounding the recent Wii U launch announcements, including some debate about pricing, the strength of its launch title lineup, and who Nintendo is courting as the console's core audience. Developer Klei's Mark of the Ninja gets some universal admiration from the crew, as well. Jeff has to skip out before the last segment, and Garnett and Andrea pull everything together with some early impressions of Borderlands 2.
The Geekbox — Episode 185 (2012-09-12)
Wherein we discuss animal names, driving in L.A., salt on pizza, PAX, board games, Steam's Big Picture Mode, Terraria, VVVVVV, Wii U pre-orders, Punch-Out!! fan projects (and casual '80s racism), egregious Guild Wars near-typos, and the first-ever Geekbox web comic. Starring Ryan Scott, David Barabe, Karen Chu, Adam Fitch, and Ryan Higgins.