TWiT Live Specials 139: The iPhone 5
Live coverage of the Apple iPhone 5 announcement. Hosts: Leo Laporte, Tom Merritt, Sarah Lane, and Iyaz Akhtar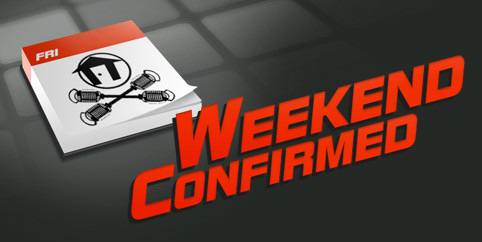 Weekend Confirmed 129 - Borderlands 2, Sleeping Dogs, FIFA 13
This week's episode of Weekend Confirmed hosted by Garnett Lee features Shacknews' Andrew Yoon and Ryan Calavano chatting with special guest Adam Sessler. Borderlands 2 lead writer Anthony Burch joins us, and we grill him on what Gearbox is doing to make the sequel bigger and better than before. Once Burch leaves the hot seat, the team talks about the surprisingly-good Sleeping Dogs, and reveals how the new "first touch" mechanic in FIFA 13 genuinely changes up the game.
AMC Movie Talk Ep 12 - Avatar Sequels, Pacino as Paterno
John and Jimmy run down the biggest movie news of the past few days, discuss the upcoming Avatar 2 and Avatar 3 and the potential fourth Avatar film wich would be a prequel, Al Pachino being set to play legendary coach Joe Paterno, Daniel Craig returning for James Bond at least 2 more times after Skyfall, rave reviews for DREDD and much more!
Totally Rad Show - VS: Disney Edition (Sep 7, 2012)
Dan, Jeff, and Alex continue their mission to rank all the world's films in their master list of Best Of by pitting them against one another in combat. This time, the guys once again choose to dip into their unranked list, so a whole host of new titles face the face off. Do you agree with their picks?
Totally Rad Show - Board Game Review: Dungeon Command
Wizards of the Coast has taken D&D into a new realm of quick, pick up and play, 2-player entertainment with their new miniatures combat sets called Dungeon Command. Jeff, Alex, and Dan get their hands on the first 2 sets and come away raving.