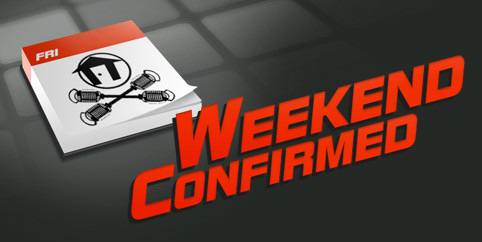 Weekend Confirmed 128 - Guild Wars 2, Transformers: Fall of Cybertron, Walking Dead
In this week's game-packed episode of Weekend Confirmed, Garnett Lee, Jeff Cannata, and Jeff Mattas are joined by regular guest Christian Spicer, and special guest Phillipe Bosher of Buried in the Credits. The crew discusses whether or not Guild Wars 2 brings a breath of fresh air to the MMO space, and a host of other games get some love as well. Forza Horizon, The Walking Dead, Transformers: Fall of Cybertron, and Thirty Flights of Loving are just some of the games on tap for critical dissection. And of course, things get wrapped up with a healthy dose of Finishing Moves.
TED: Robert Neuwirth: The power of the informal economy
Robert Neuwirth spent four years among the chaotic stalls of street markets, talking to pushcart hawkers and gray marketers, to study the remarkable "System D," the world's unlicensed economic network. Responsible for some 1.8 billion jobs, it's an economy of underappreciated power and scope.
Nerdist Podcast #253: Mike Birbiglia 3peat
Birbigs 3peats on the Nerdist Podcast to discuss his critically acclaimed new film Sleepwalk With Me. Mild but not Earth-shattering spoilers ensue, and in between jokes about using babies as camera phones, the guys actually get into some uncharacteristically heavy relationship break-up talk. Could this be considered "a very special Nerdist Podcast"??? YOU DECIDE. And then rejoice in the powers of decision you have in the universe.
NSFW 143 - Dragon*Con Con of a Dragon Three Equals Equals Equals Dee
The 3rd NSFW show LIVE from Dragon*Con with Brian, Justin, Tom and Veronica Guests:Tom Merritt and Veronica Belmont Musical Guests:Ali Spagnola and George Hrab