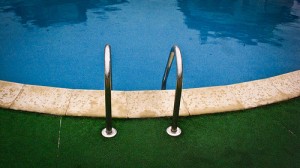 Freakonomics Radio: The Season of Death
If you're a longtime reader, you probably already have an idea of what we're talking about. Human beings are, in general, quite bad at assessing risk. We tend to be scared of big, noisy, anomalous events – like shark attacks, which in an average year kill fewer than five people worldwide — while overlooking the seemingly quotidian reality of, say, drowning deaths (about 4,000 per year in the U.S. alone) and motorcycle fatalities (about 4,500 U.S. deaths annually). We have been exploring this idea since Freakonomics, where we asked whether a gun or a swimming pool is more "dangerous."
The Geekbox — Episode 180 (2012-08-07)
Wherein we discuss corporate espionage, Sliders, Ryan Reynolds as the Highlander, James Bond, the 2012 Summer Olympics, Sherlock's Emmy nods, Kickstarter shenanigans, Marvel's movie properties, Joss Whedon's Marvel future, the next Batman game, the lack of a new gaming console, Guild Wars 2, and Phantasy Star Online 2. Starring Ryan Scott, Ryan Higgins, and Brock Sager.
Good Job, Brain! Trivia & Quiz Show Podcast - Blog - Ep 23: I'll Drink to That
We invite you to lean back, relax, and indulge in a nice refreshing beverage with us! Quench your thirst with amazing facts about beloved beverages: milkshakes, sodas, hot chocolate, and more. Find out what "boba" really means and what is really the WORST DRINK ever. Dana tries to stump us with Snapple lid factoids, and Chris hosts the game "Pepsi or Coke?" ALSO: another '80s version Pop Quiz, Hot Shot! — and a *very* special round of New York City trivia. Starring Karen Chu, Colin Felton, Dana Nelson, and Chris Kohler.
Superhero Time: August 7, 2012
The news: Toys R Us exclusive Samurai toy combo sets, new Retrofire, and the amazing all-in-one bootleg!
The weeklies: More like last weekly, amiright? Maybe the subs will be caught up next time.
Power Playback: Jetman teaches us not to trust seemingly benevolent noodle deities.
Review: Paladin reviews the Big Bad Beetle Buster Machines!